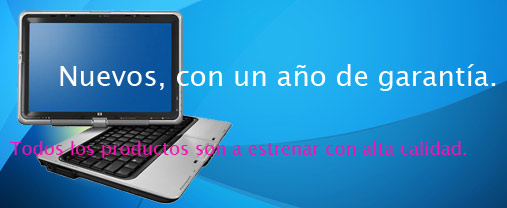 Encontrar aquí productos con cualidad!
Home >> Line Charger >> dell >> dell inspiron 1525
Compatible para DELL inspiron 1525 Line Charger
Tecnología:
Capacidad: 0mAh
Voltaje: 0V
Color: Negro
código de artículo: es100cblj
dimensiones:107.0x49.5x30.0mm
peso: 300g

precio original:

117.79EUR


precio actual:

87.25EUR




El costo de embarque para cada orden es 5,99EUR.
Charger:12.6V/3.5A 107.0(L)x49.5(W)x30.0(H)
AC Input Line: 110-240V IN, 1200mm(Length)
DC Output Line:12.6V Output, 600mm(Length)

Status:
1.Charging up:
Only the rectangular LED indication light is red.
2.The battery is full:
All LED indication lights automatically turns green.
3.Remaining capactiy detection:
Plug out AC IN, the LED indication lights of the charger can automatically detects the remaining battery capacity.

Advantage:
1.You can charger your orignal battery or spare one with this charger directly.Do not need the AC adapter any more.
2.Advanced technology to control both charging voltage and current to enable full charging and to avoid overcharging.
3.Also monitoring charging automatically to protect from overcharging and overheating.

How to charger your battery?
1.first connect the charger to the battery, then plug the battery charger to your wall power outlet. Red LED indicates charging is in process. LEDs turn green when you battery possesses 95% of power volume. At this moment, please allows 20-30 minutes to gain fully charged.
2.The time to charge the battery may vary; depending on the surplus quantity of electricity remain in the battery and the quality of the laptop battery.

Cautions:
1.Please insert the DC line into battery correctly. Please find your battery in the picture, then charge your battery in accordance with the installation method. If anti-plug, it may damage for your charger or battery.
2).Please ensure the specifications of charger matches with the voltage of the battery before use. If not, it may damage your charger or battery.
3. Please ensure the DC line matches with connector port of your battery before use,if not, it may damage your charger or battery.
4.In the process of charging, only the rectangular LED indication light is red, the other 4 samll round lights won't light on. Only when the battery is charged full or when it starts detecting the capacity of the battery, all LED indication lights will light on.
5.Battery shown on this picture does not included in this charger.
Line Charger--nmero de Partes Compatibles:
Dell
YF976
YD626
YD624
YD623
YD165
Y9943
Y568H
Y4873
Y4367
XU937
XT832
XT828
XD739
XD736
XD735
X644H
X064D
WW116
WU852
WU843
WU841
WR050
WG317
W1605
W071D
UD267
UD265
UD264
UD260
UD088
U725H
U4873
U1544
U116D
TT485
TM980
TK330
TG226
TD349
TD347
TD344
TD175
TD117
TD116
TC030
TC023
T749D
RU030
RM680
RM668
RM661
RM656
RD859
RD857
RD855
RD850
RD301
RD300
RC107
PW651
PW649
PW640
PU563
PU556
PR002
PG043
PD946
PD945
PD942
PD685
Line Charger --Descripcin del Producto:
Dell
XPS M1530
XPS M1330
XPS M1210
Vostro 1700
Vostro 1510
Vostro 1500
Vostro 1400
Vostro 1310
Vostro 1000
Studio 1736
Studio 1735
Studio 1536
Studio 1535
Precision M90
Precision M70
Precision M65
Precision M6300
Precision M60
Precision M4300 Mobile Workstation
Precision M4300
Precision M2300
Precision M20 Mobile Workstation
Latitude E5500
Latitude E5400
Latitude D830
Latitude D820
Latitude D810
Latitude D800
Latitude D630
Latitude D620
Latitude D610
Latitude D600
Latitude D531N
Latitude D531
Latitude D520
Latitude D510
Latitude D505
Latitude D500
Latitude D430
Latitude D420
Latitude D410
Latitude 131L
Inspiron XPS M1730
Inspiron XPS M1710
Inspiron XPS M170
Inspiron XPS M1530
Inspiron XPS M140
Inspiron XPS M1330
Inspiron XPS M1210
Inspiron XPS Gen 2
Inspiron M1530
Inspiron M1500
Inspiron E1705
Inspiron E1505
Inspiron E1501
Inspiron E1405
Inspiron 9400
Inspiron 9300
Inspiron 9200
Inspiron 9000
Inspiron 8600
Inspiron 8500
Inspiron 640m
Inspiron 6400
Inspiron 630m
Inspiron 600m
Inspiron 6000
Inspiron 510m
Inspiron 500m
Inspiron 1721



Copyright ©2008-2012 www.Es-Bateria.com All Rights Reserved E-mail:Order@Es-Bateria.com link