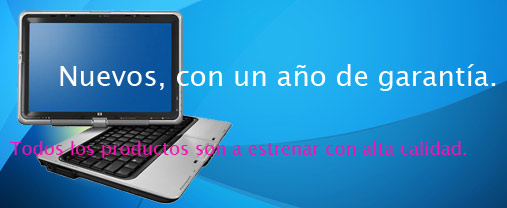 Encontrar aquí productos con cualidad!
Home >> camera bateria >> praktica >> praktica Super Zoom 140AF
Compatible para PRAKTICA Super Zoom 140AF camera bateria
Tecnología: Li-ion
Capacidad: 650mAh
Voltaje: 3V
Color: Dunkel Blau
código de artículo: es400ykdj
dimensiones:32.50x16.50mm
peso: 16.5g

precio original:

25.91EUR


precio actual:

19.19EUR




El costo de embarque para cada orden es 5,99EUR.
La pila puede ser utilizado para la mayoría de pequeñas electrónica dispositivos tales como cámaras de película, cámaras digitales, equipos de visión nocturna, prismáticos, linterna, máquinas de afeitar, etc, con excepción de la antorcha de pilas con lámpara de tungsteno, o cualquier otro dispositivo con un sistema de calefacción de tungsteno / elemento de iluminación.
Battery may be used for most small electronic devices such as film cameras, digital cameras, night-vision scopes, binoculars, flashlight, shavers,etc., except battery-operated torch with tungsten bulb, or any other devices with a tungsten heating/lighting element.
camera bateria--nmero de Partes Compatibles:
CANON
DL123A
CR123A
CHINON
DL123
CR23
DURACELL
DL2/3A
DL123A2
DL123A
123
ENERGIZER
EL123AP-2
EL123AP
EL123A
EL123
123
ETERNACELL
T32/51
FUJIFILM
DL123A
DL-312 Zoom
DL-290S Zoom
CR123A
HAKING
CR123A
123
IEC
CR17345
KODAK
KL123LA
K123LA
DL123
CR123
KONICA
123A
KONICA MINOLTA
DL123A
CR123A
MAXELL
ER2/3A
CR-123
123
MINOX
CR-123
NIKON
DL123A
CR123A
OLYMPUS
DL123A
CR123A
PANASONIC
L123A
K123LA
EL123AP
DL123A
CR17345
CR17335
CR123R
CR123A
CR-123AW/2BE
BR-2/3A
123A
123
PHILIPS
CR123A
PLATON
CR123A
POLAROID
PR123-1
PREMIER
CR123A
RAYOVAC
RL123A-2
RL123A-1
CR123R
ROLLEI
CR123A
SANYO
CR17335SE
CR-123
SIGMA
CR-123A
SMYANG
CR123A
SOLIGOR
CR123A
SONY
CR123A
VARTA
VL123A
V123
CR123A
VIVITAR
CR123A
VOIGTLANDER
CR123A
camera bateria --Descripcin del Producto:
ANSCO
Silhouette Zoom AF
Silhouette Zoom
MPZ
Mini MPZ 1300 Power Zoom
APSilon Zoom 250
ARGUS
M8500D
M8500
M7500
M4000
APS400
BELL AND HOWELL
PZ3300
PZ3200
PZ3000D
PZ3000
PZ2200
PZ2000
PZ1000
960 NP
BOOTS
Mini Zoom
BRAUN
Trend Zoom105
Trend Zoom S-70
Trend Zoom S-60
Trend Zoom S-135
Trend Zoom S-120
Trend Zoom S-110
Trend Zoom AP 360 IX Date
Trend Zoom 70-F
Trend Zoom 105 Quartz Date
Trend Mini AF-P
Trend Micro SM
CANON
Sure Shot Zoom Max Caption
Sure Shot Zoom Max
Sure Shot Z90W
Sure Shot Z85 Caption
Sure Shot Z85
Sure Shot Z70W Caption
Sure Shot Z70W
Sure Shot Z180u
Sure Shot Z155
Sure Shot Z150u
Sure Shot Z135
Sure Shot Z115 Caption
Sure Shot Z115
Sure Shot Tele Max
Sure Shot Sport
Sure Shot Sleek
Sure Shot Mini
Sure Shot Max
Sure Shot Look
Sure Shot K
Sure Shot Caption
Sure Shot A1 Underwater
Sure Shot A1 Panorama
Sure Shot A1
Sure Shot 85 Zoom
Sure Shot 85
Sure Shot 80 Zoom
Sure Shot 80 Tele
Sure Shot 80
Sure Shot 76 Zoom
Sure Shot 70 Zoom
Sure Shot 65 Zoom
Sure Shot 60 Zoom
Sure Shot 60
Sure Shot 105Z
Sure Shot 105 Zoom S
Sure Shot 105 Zoom
Sure Shot 105
Sure Shot WP-1
Super Prima 90 Wide



Copyright ©2008-2012 www.Es-Bateria.com All Rights Reserved E-mail:Order@Es-Bateria.com link